ROJANO'S IN THE SQUARE
Over the last 5 years I have worked closely with the lovely team at Rojano's in Square, creating various Pen & Ink Illustrations for promotional material across print and digital, hand painted wall coverings and traditional signage for the restaurant.
BLACK PIG HAM
Jack Clements commissioned me to illustrate the journey of the 'Black Pig Ham' from the famous Nebrodi mountains in Sicily, to the curing process in San Danielle and the journey to Rojano's in Padstow.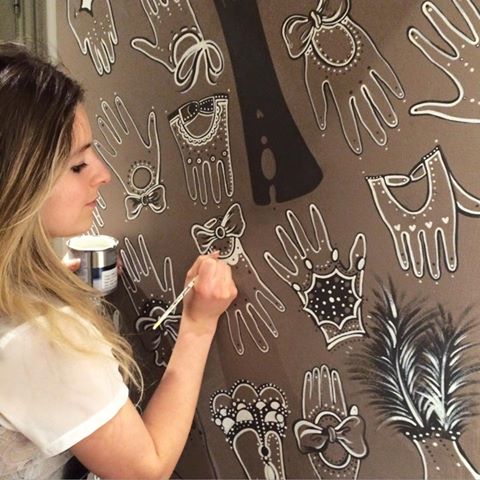 Rojano's in the Square ~ Hand Painted wallpaper
I created a hand painted vintage inspired mural wall for Rojano's Ladies Restrooms.
Rojano's commissioned me to illustrate 'Whoopsey Splunkers' - A playful nostalgic dessert inspired by Paul's childhood, Roald Dahl's 'George's Marvellous Medicine' and holidays to Cornwall.