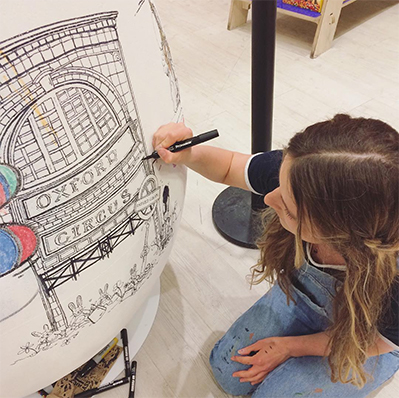 EASTER LIVE ILLUSTRATION AT SELFRIDGES
Collaboration with Selfridges Oxford St. Kids Floor for Easter 2017. I illustrated a monochrome Pen & Ink London scene over a week on a giant 3D egg.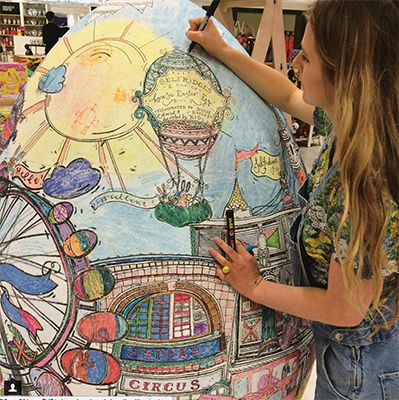 Once I'd Illustrated the giant egg, the kids were invited to colour it in during the run up to Easter. I was fascinated by how the Children coloured in the scene - I loved how one girl coloured in the one of the Tower Bridge Towers into a pink castle and one boy added his on marine wildlife to the thames.
The final Egg was auctioned for charity & gifted to Great Ormond Street Hospital.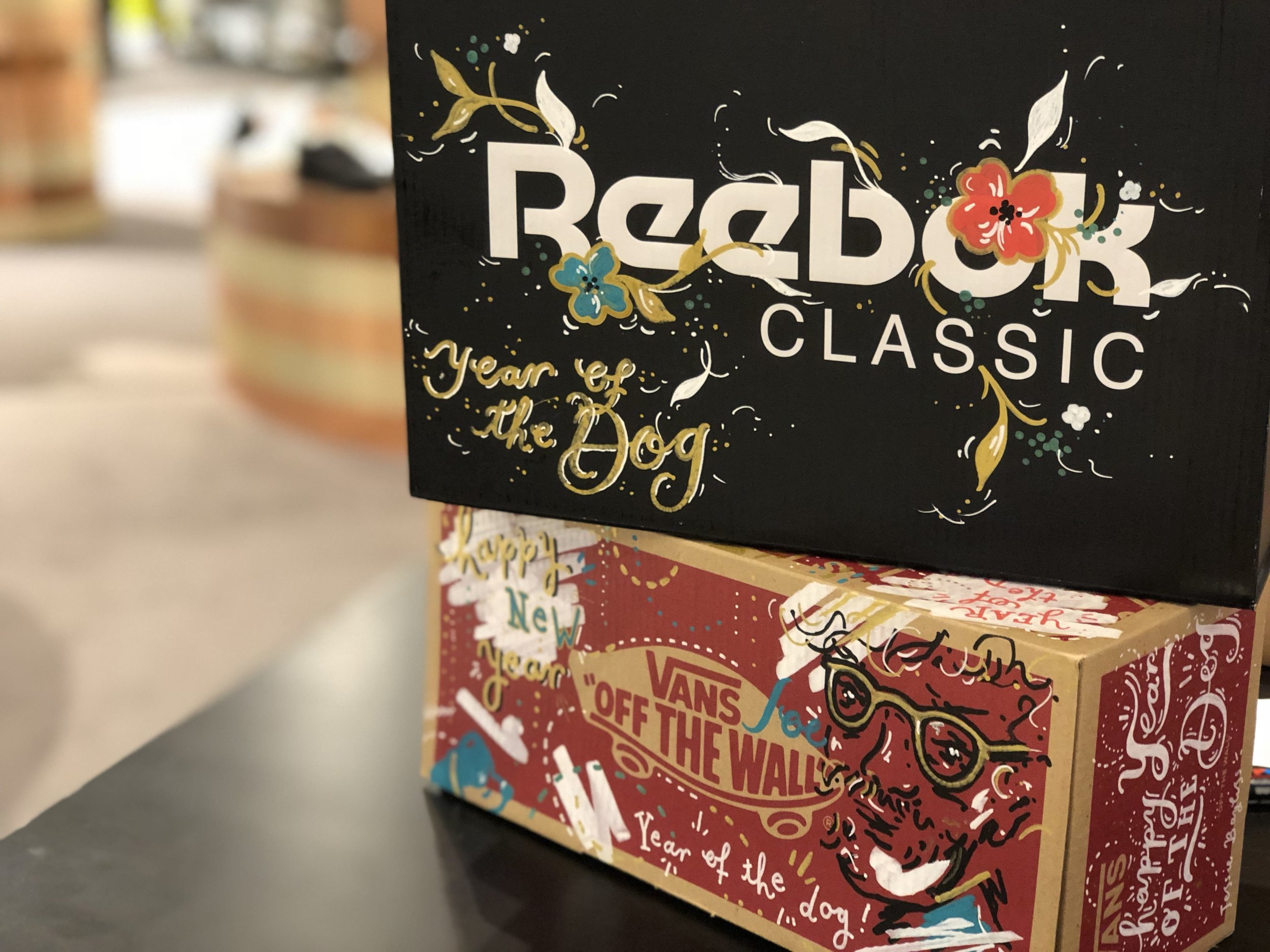 CHINESE NEW YEAR
LIVE SHOEBOX CUSTOMISATION
I illustrated Live Shoebox Portraits and Shoebox Customisation for customers over the CNY weekend at Selfridges Manchester Exchange Square, Oxford Street & Birmingham, Feb 2018.